The crunch is here – prepare for gloSTREAM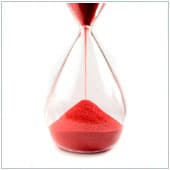 Get Ready for gloSTREAM
The federal government delayed the start of meaningful Stage 2 to 2014, but that doesn't give health-care providers much time to relax in their pursuit of electronic medical record (EMR) implementation.
One challenge is that health-care providers will no longer have full control over qualification for some measures
For example, new standards require eligible providers to offer 50 percent of their patients access to their own health records through a portal – and 5 percent of patients have to use the portal.
Another requirement: Health-care providers must generate an electronic summary care record for at least 65 percent of transitions of care and referrals. And, this must include at least 10 percent of transitions or referrals to unaffiliated providers using a different EHR system.
One common denominator among these changes: Stage 2 makes EMR usability essential
Fortunately, usability is one of the strengths of gloEMR, gloSTREAM's flagship EMR. It's based on Microsoft Office technology, most physicians already know how to operate it. Top that off with a user-friendly dashboard, and you have one of the most usable EMRs on the market.
With changes like these in the words
EMR vendors are updating their products to meet the new 2014 EHR certification standards, and that means thousands of health-care providers will install or upgrade their systems next year. You may have to get in line if you don't start now – but when you do, consider a usable EMR such as gloEMR.
Published with permission from TechAdvisory.org.